Joined

Mar 15, 2017
Messages

2,193
Likes

1,004
Location
Win or lose, Marine Le Pen will change the face of the political landscape of Europe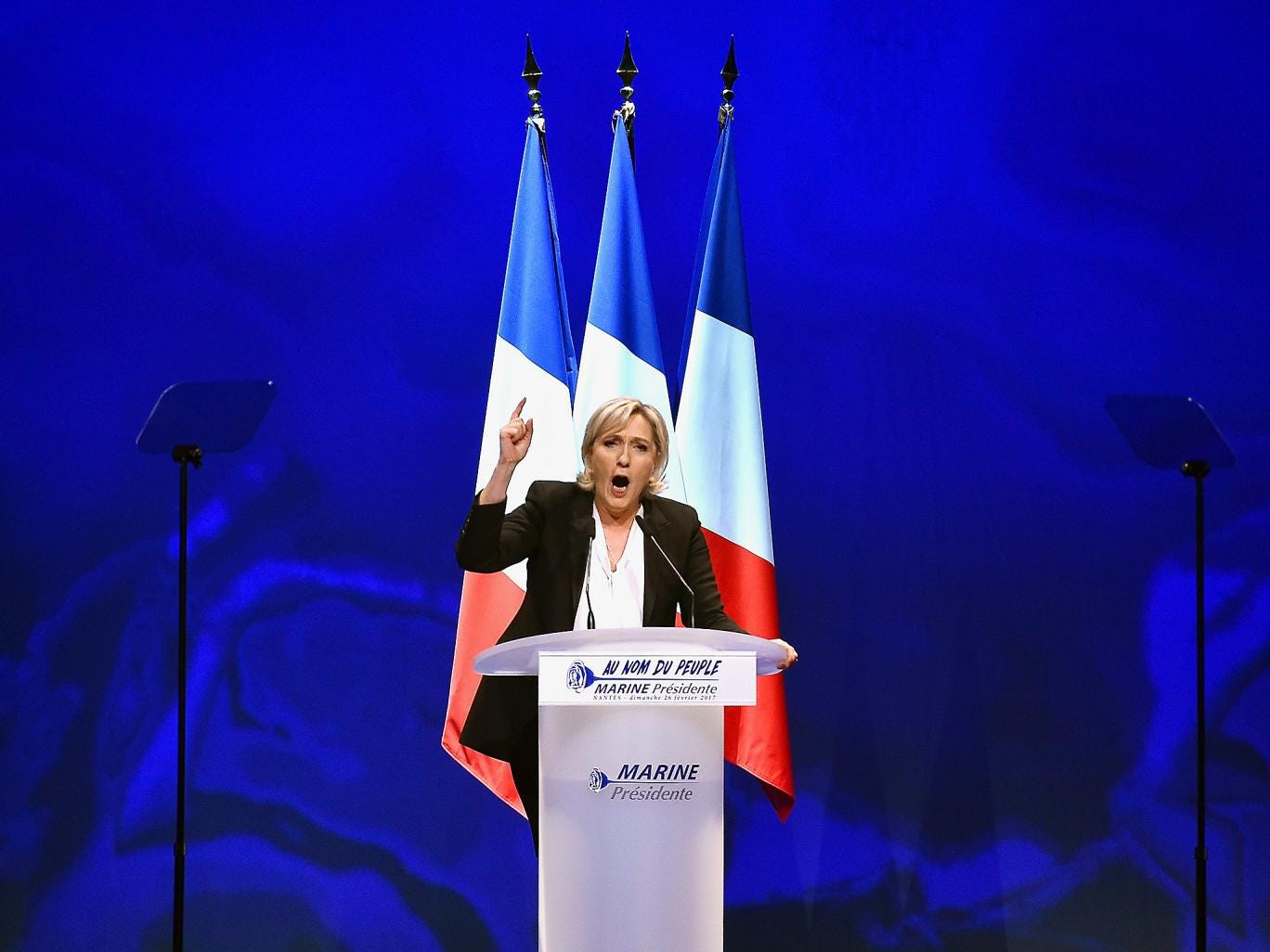 French politics may be on the verge of a profound realignment
Could Marine Le Pen, leader of the far-right National Front (FN), become the next president of France? Since January, opinion polls have consistently suggested that she will win around 26 per cent of the vote in the first round of the presidential election at the end of April, a score in line with those the FN achieved in the European Parliament elections in 2014 and the regional elections in 2015.
More recent polls have her at between 23 and 24 per cent, but this would still be enough to ensure she makes it into the run-off in early May. But once there, her chances of prevailing are slim to non-existent. Since President François Hollande withdrew from the race in December, no poll has had Ms Le Pen winning in the second round against the independent centrist Emmanuel Macron or indeed any other opponent. Most surveys give her a second-round score of around 40 per cent.
However, we should be clear that polls of second-round voting intentions are of limited use. It is difficult for voters to predict with any confidence how they would behave when they do not yet know what would be on offer. -
Win or lose, Le Pen could change the political landscape
A strong performance from Marine Le Pen in the forthcoming Presidential campaign, would be another clear signal of discontent with the European Union, that it is not fit for purpose in the 21st century, and it will have the same ripple effect on the Breton, Basque, Catalan and Galician Independence questions, as the Brexit election has had on the Irish, Scottish and Welsh Independence questions. The nations with the strongest claims to Independent Nationhood within France, and on its borders.
-
Breton nationalism
-
Basque nationalism
-
Catalan independence
-
Galician independence
Last edited: