Donator
Premium Account
Member
Joined

Jan 14, 2016
Messages

25,125
Likes

21,717
Points

313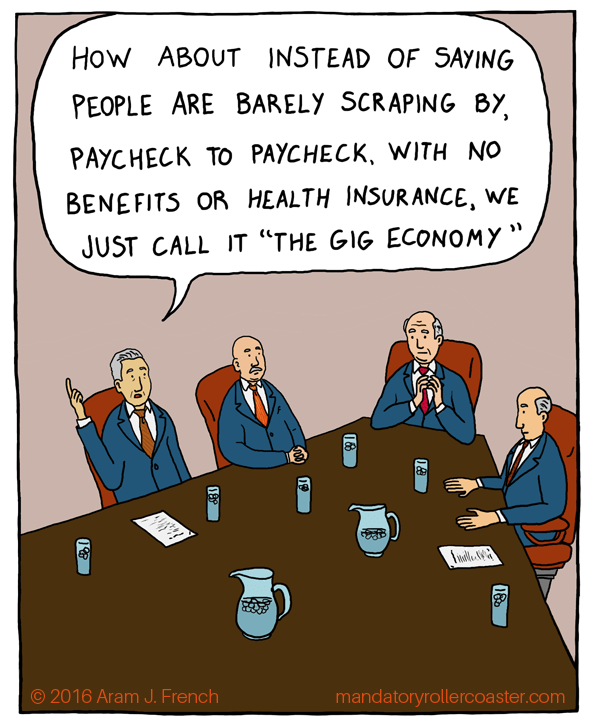 ​
Before the Destruction of the Soviet Union by criminal elements within the Communist Party in the late 1980s, much of the essential services in most European countries were delivered by the collective power of the state. This was the case because, historically, private business had not been able to undertake the huge risk in setting up health services, educational systems, electricity support, public transport and telecommunications, etc. This was particularly true in small countries like Ireland, where the native bourgeoisie had no experience of such matters and didn't have enough capital to invest in them anyway. There was another issue after the foundation of the Soviet Union. Western elites had a certain fear of the working class overthrowing them also, and wanted to make the working class feel that their states belonged to them. Having public companies like Aer Lingus, Iarnród Éireann, Telecom Éireann, ESB, Bórd na Móna, made Irish people feel proud that they had secured some degree of independence and that they had ownership in their own country.
But, once the Soviet Union was gone, all changed, changed utterly. The elites felt completely free of fear. Now they could simply pilfer all that the collective will of the community had built - and make it their private property.
But, what were the arguments these criminal elites used to hoodwink the people into giving up their national inheritance. Let's look at them one at a time.
1/ Government is not able to do anything properly.
This was always a strange argument - but strangely the one that most people seemed to believe. The argument was really simply transposed from the USA onto Europe without any thought being given to it. But, if one actually thinks about it - does it make any sense at all? After all, it was the state that had created these companies and successfully ran them for decades. If we look at the financial collapse of 2008, it was private banks and companies that had driven themselves into collapse through psychotic greed and criminality. It was left to civil servants like Janet Yellen at the Federal Reserve to take the balance sheets of all these private banks onto the balance of the Fed, and essentially run them as public companies for ten years - until the Fed had nursed them back to health. As we see in Ireland, some of the banks are still publicly owned in 2017, and the public purse is still nursing them back to health.
2/ Everything will be cheaper if run by private companies.
Yes, Aer Lingus flights were very expensive. Ryan Air flights are very cheap. But, let's look at little beyond the price written on the ticket. When Aer Lingus was a public company, Irish men and women worked in it. Those Irish men and women could afford to buy homes and rear healthy Irish children. Now it's mostly immigrants on minimum wages working for the airlines. These airlines supply profits to their investors, but they do nothing for the Irish people - who are in demographic collapse because working men and women can't afford to get married, buy a home and have children. Ryan Air's only "contribution" to Ireland is ferrying over a million immigrants into our country on cheap flights. What's the point of having everything dirt cheap - if Irish people can't afford to produce a next generation of our nation? Besides all of that, the fantastic increase in air travel is having a devastating effort on our environment and wasting scarce oil that the entire human species will need for a very long time to come. And if we move away from air travel - does anyone think their bin collection is cheaper than when the county council collected it? How much would you be paying now for water if the privateers had their way? Look at England, where people pay over a thousand pounds a year for water supply - that they already pay taxes for.
3/ There will be greater competition and so more variety of service.
Sounds good, doesn't it. But, what is the reality? The reality is that by their very nature, public services are monopolies. They are not something that lots of small companies are able to enter. If it isn't the state doing it, it will be huge corporations that are effective monopolies. These huge corporation use their economic might to squeeze out all competition and give themselves a de facto monopoly. If we look across the developed world, we see that since the privatization agenda took hold in the early 1990s, corporate profit has soared from about 6% in the 1990s to over 10% today. That might sound small, but when you're dealing with trillions of dollars its very large indeed. Some companies like Google make much more again. The economic theory you learn in business school tells you that when supernormal profits are being made in any industry, new competition will enter the industry and lower the profit margin back to normal levels. But the reality is very different. Again, looking across the developed world, the number of new business being formed as a proportion of the existing number of businesses has halved from 16% to just 8% since the 1990s. The proportion of manufacturing sectors where the four largest companies control over 50% of the market has risen from 30% to 40% since the 1990s. In reality, the privatization agenda has stifled competition by handing natural monopolies over to huge international corporations.
4/ Privatization will extend services.
Really? The Varadkar Régime has recently privatized 10% of Dublin Bus routes to a private English company. Does anyone imagine that this English company is interested in extending services to Irish people? No, they are interested in extracting profit from Irish people. If, say, the 2pm bus is not getting a profitable number of passengers - they will simply cut it. Apart from that, does anyone think that this English company accepted just any bus routes? Of course not, they cherry picked the best routes - and left Dublin Bus with the rest.
5/ Privatization will being more convenience.
Amazing! Have you ever been short of change when coming up to a toll on a motorway - after having already paid on another motorway? The chaotic state of Ireland privatized motorways is an example of how privatization bring fragmentation - not convenience. Every company is doing their own thing, looking after their own patch. It is reported that the British NHS looses as much as 4 billion pounds a year because of the fragmented nature of the system, where the NHS is effectively broken up into thousands of separate private companies - all with their own separate interests, accounting systems and agendas. Often it can be very difficult to know who is responsible for what.
6/ Privatization brings more flexibility.
It's certain that privatization brings more "flexibility" in dealing with labour. These days you are likely to be dealt with by a minimum wage, ununionized, immigrant - who can hardly speak English and certainly can't speak Irish - and can be fired by the company for any reason or none. This will only get worse as time goes on. But, that's where the flexibility ends. Companies are contracted by the state to provide a specific service in a specific way. But, real human beings are not all the same, and the same service is not suitable for them all. The result of this is that people rarely get exactly the service they want - or they have to go through years of struggle with the government to get it to make changes to the contracts its giving out to private companies. In the past, when the state ran public services, a senior civil servant could simply give a directive that such a person should have their needs fulfilled.
7/ We will all be better off with privatization.
Well, a look around Ireland and Europe today is enough to tell anyone that this is not so. Can anyone say we are in a better position today than in the 1990s? I doubt it. We have been overrun by mass immigration, as private companies demand more and more cheap immigrant labour. Or own European people are in demographic collapse, as few can get a decent job, get married, set up home and give the nation children. We are all relegated to the Gig Economy. We have become migrants in our own land. Meanwhile, the profits of the corporations surge, making the 1% rich beyond their wildest dreams.
Last edited: