For Years now the Nationalist Community have switched off from Politics.
Republicans now realise that they were behind the curve from day 1.
After all the yapping that they would "blow the British out", there would be "no Ceasefire", "no Decommissioning", "no return to Stormont", "no change to Articles 2&3" SF accepted the "purely Internal Settlement" they said they wouldn't.
Mark Durkan used to say "if you want to see what a Sinn Fein Policy will be in 10 years, then look at an SDLP Policy now".
Durkan also referred to SF as "a Tribute Band to the SDLP".
There was however a way out for Republicans- Tim Pat Coogan's "Demographic Timebomb" but they have blown that by ranting & raving about Gay Adoption & supporting Non Consensual Plantations of Surplus Immigration- huge turn offs in a Nationalist Community that Electioneer par excellence Peter Robinson described as "Conservative".
Ludicrous & mendacious Tweets from Child Molester Protector Gerry Adams haven't helped.
Many Pro United Irelanders were always very, very concerned about the large Pretorian Guard of MI5 Agents around Adams & McGuinness.
Former Senior SF & Anti EU Activist Gerry McGeough claimed 9 years ago that "Sinn Fein had been taken over by MI5 & Homosexuals".
In Britain, SF's old enemy Peter Mandleson admitted that he'd "sent out search parties to get Immigrants" which forced Ed Miliband to apologise for Labour's Non Consensual, visionless & ruinous Immigration Policy.
Whilst SF refuse to follow Miliband's lead & court a ramshackle European Union, they will fail to mobilise enough Voters & remain in situ.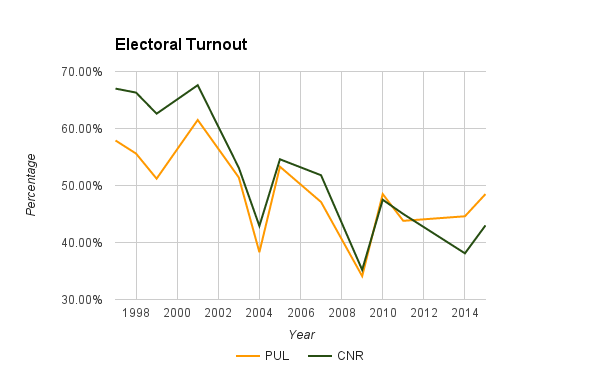 Bogus "Liberals" / Pretend "Progressives" like O'Brionn, Mac Lochlainn, Boylan, Kearney, O'Clochartaigh & O'Leary et al aren't "liberators"- they are Captors
Sinn Fein are in the "Pink Clink"
Unionists are Jubilant...
​
Did I leave p.ie for this?