Joined

Jan 28, 2016
Threads

221
Messages

1,683
Likes

598
'The term 'gentrification' was coined in 1964 by sociologist – Ruth Glass. She defined it as a change in the social structure and housing market in working class areas. She explained – "One by one, many of the working class quarters have been invaded by the middle class - upper and lower ... Once this process of 'gentrification' starts in a district it goes on rapidly until all or most of the working class occupiers are displaced and the whole social character of the district is changed" (Glass, 1964, p.xvii).
Predominately a working class neighbourhood, Charlemont Street had witnessed some drastic changes down through the years. At one time they were host to some of the worst tenement slums in Dublin, revolutionary Marxist, James Connolly, resided there for a short while. Charlotte Street, recently destroyed, used to be an ancient road that led directly to the Battle of Rathmines in 1649. In later years it housed many working class families.
Long after the slums had since gone, and Charlotte Street wiped from the face of the planet, new and modern buildings started springing up from where the old tenement houses once stood. This quick change from antiquated to contemporary was the signalling precursor for the beginning of what was to become the unyielding gentrification process of Charlemont Street.'
The entire area had been completely hemmed in.
The gentrifiers had made their mark!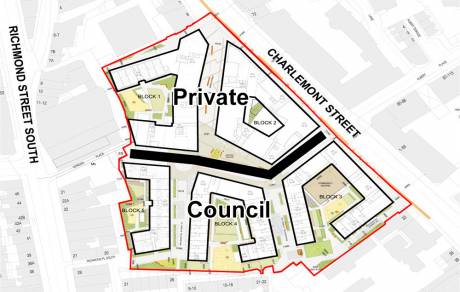 The Gentrification Of Charlemont Street P.I - Indymedia Ireland
Paul Murphy (@paulmurphyAAA) | Twitter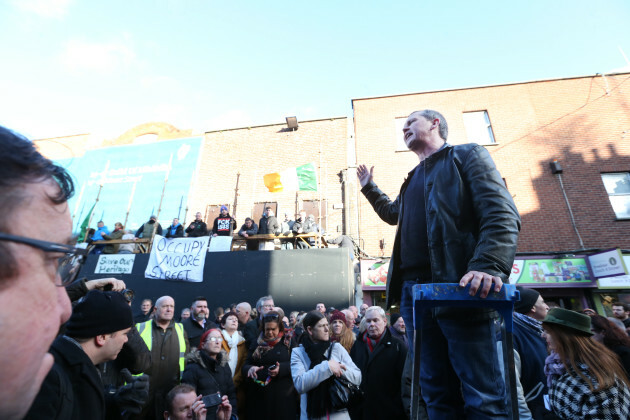 1916 victory: Moore Street has been dec
'I had no idea there was a 'trailer park' in Ireland. Now its 100 residents are being evicted.'
Kitty Holland on Twitter: "Jobstown not guilty, thpusands in Dub now ...
I think there's at least 4 Sinn Fein TD's who come from the Dublin 4 area, namely Mary Lou MacDonald, Aengus Ó Snodaigh, Eoin O'Broin and Chris Andrews, as well as the two United Left Alliance TD's.
- Why do people like Paul Murphy persist in giving people the impression that they are from Jobstown?
- Why do people from Dublin 4 always think that they know what's best for the Little People?
- Is there a deliberate process of gentrification being played out, whereby the middle class are squeezing the working class out of the political landscape entirely?
- What will happen to the campaign to build more houses in areas that have nothing but houses, if that campaign is being led by people who, and I quote, Kitty Holland: 'Had no idea there was a 'trailer park' in Ireland?'
Last edited: