Moderator
Donator
PI Member
Joined

Nov 21, 2015
Messages

30,849
Likes

21,723
Location
Just What Is Mario Draghi Hiding?
ECB Declines To Respond To Bloomberg FOIA Request On Greek-Goldman Swaps
​
​
Bloomberg sued the ECB under Freedom of Information rules requesting "access to two internal papers drafted for the central bank's six-member Executive Board.
They show how Greece used swaps to hide its borrowings, according to a March 3, 2010, note attached to the papers and obtained by Bloomberg News.
The first document is entitled "The impact on government deficit and debt from off-market swaps: the Greek case." The second reviews Titlos Plc, a securitization that allowed National Bank of Greece SA, the country's biggest lender, to exchange swaps on Greek government debt for funding from the ECB, the Executive Board said in the cover note.
The ECB's response: "The European Central Bank said it can't release files showing how Greece may have used derivatives to hide its borrowings because disclosure could still inflame the crisis threatening the future of the single currency."
Maybe.
But what is far more likely is that the reason why the ECB, headed by none other than former Goldmanite Mario Draghi, is desperate to keep these documents secret is for another reason. A very simple reason:
Mario Draghi - 2002-2005: Vice Chairman and Managing Director at Goldman Sachs International
​
In other words, Draghi was a key executive at Goldman at precisely the time when none other than Goldman Sachs was hired to create and facilitate the active hiding of the true extent of the Greek debt problem.​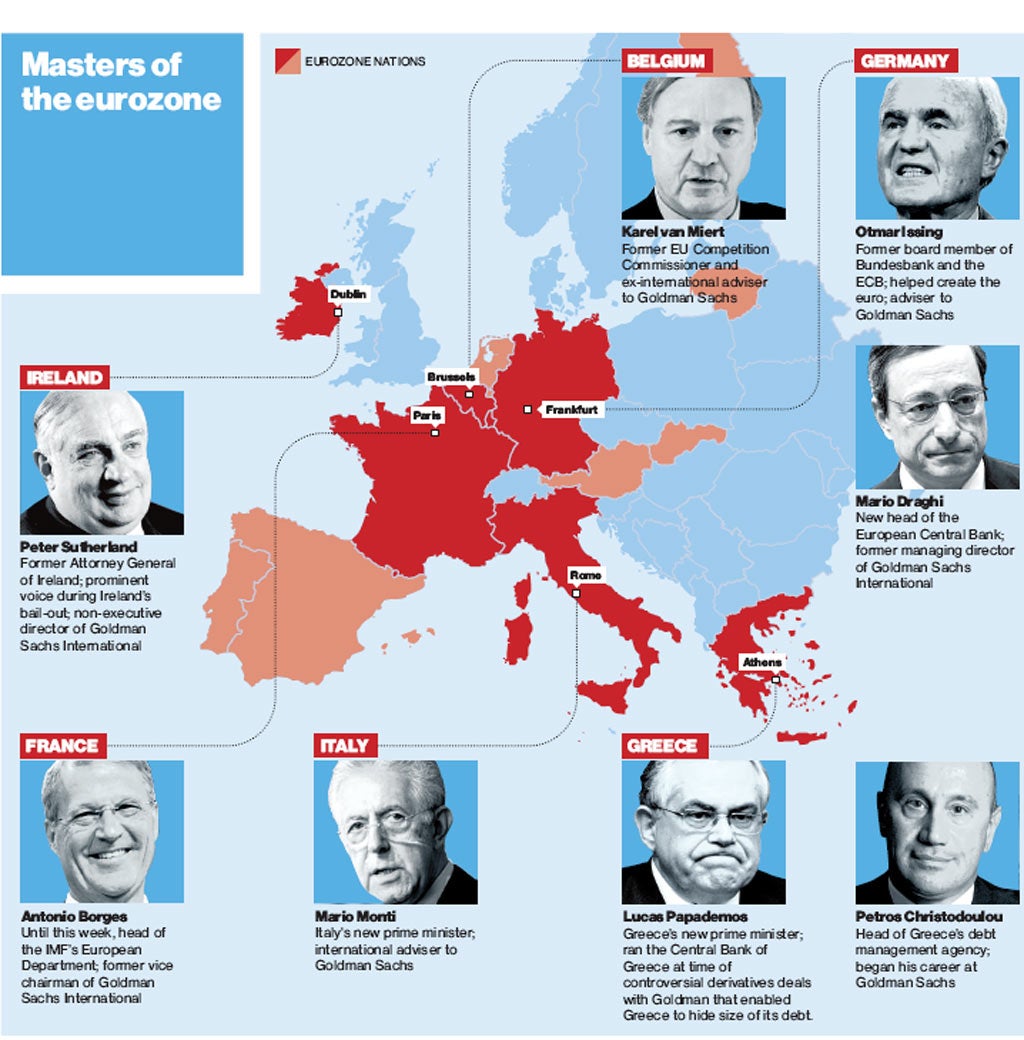 http://robinwestenra.blogspot.ie/2012/06/greek-goldman-sachs-swaps.html
ECB Tells Court Releasing Greek Swap Files Would Inflame Markets
​
The European Central Bank said it can't release files showing how Greece may have used derivatives to hide its borrowings because disclosure could still inflame the crisis threatening the future of the single currency.
Bloomberg News is suing the ECB to provide the documents under European Union freedom-of-information rules.
The papers may help show the role EU authorities played in allowing Greece to mask its deficit for almost a decade before the nation's troubled finances necessitated a 240 billion-euro ($301 billion) bailout and the biggest debt restructuring in history.
http://www.bloomberg.com/news/articles/2012-06-14/ecb-tells-court-releasing-greek-swap-files-would-inflame-markets
Monti and Draghi under fire in Italian bank scandal
​
A bank scandal has flared up in Italy one month ahead of elections, with questions raised about European Central Bank (ECB) chief Mario Draghi's role in overlooking the case and PM Mario Monti using taxpayer money to bail out the bank.
Banca Monte dei Paschi di Siena, the world's oldest bank and Italy's third largest lender, is facing over €700 million in losses after its new management found hidden financial transactions gone bad dating back to 2006-2009, which had been kept secret from regulators.
Monti, who is seeking a second mandate as Prime Minister next month, is now being accused by his rival Silvio Berlusconi of having levied extra taxes only to save a rotten institution.
Monte dei Paschi got a first bailout during Berlusconi's term as Prime Minister but filed for more government aid of €500 milllion last year, bringing the total cost of the rescue to €3.9 billion.
Draghi in the firing line
Mario Draghi has also come under fire because he was at the time chairing Italy's central bank which was in charge of supervising trades, such as the Monte Paschi transactions.
Former economy minister Giulio Tremonti tweeted on Wednesday that it is "stupefying" that Draghi failed to discover or prevent the dodgy dealings.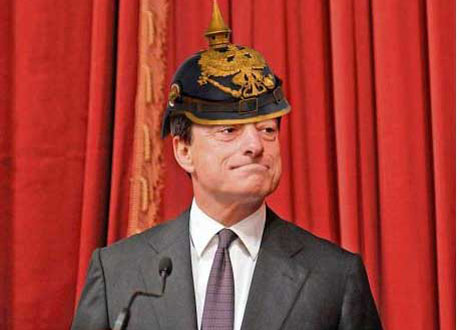 ​
Jörg Asmussen (born 31 October 1966) is a German economist and politician.
He previously served as State Secretary at the Federal Ministry of Labour and Social Affairs, as a member of the executive board of the European Central Bank (ECB) and as Deputy Finance Minister of Germany.
In January 2012, Asmussen was appointed to the Executive Board of the European Central Bank under the leadership of President Mario Draghi, succeeding Jürgen Stark who had resigned because of his dismay over central bank bond-buying.
In early 2013, Asmussen represented the ECB in talks with the European Commission and the International Monetary Fund over aid to Cyprus, a member of the euro zone.
They worked out a plan that would have forced depositors to finance much of a bailout of the country's banks.
After an outcry, they revised the plan. Draghi later called the plan "not smart," an implicit rebuke to Asmussen.
As a financial advisor of the coalition government 2005–2009 and as the Finance Ministry's representative for True Sale International, an association of banks and financial service interest groups in Germany, Asmussen supported bank deregulation and an extension of the market of asset-backed securities (ABSs).
Some sources highlighted his role in the run up to financial crisis of 2007.
Whilst at the Ministry, Asmussen was responsible for the German Federal Financial Supervisory Authority (Bafin) at the time when the Düsseldorf based IKB Deutsche Industriebank had to be restructured — mainly due to ABS investments.
Asmussen was member of the supervisory board of that bank at that time (2007).
https://en.wikipedia.org/wiki/Jörg_Asmussen
Further Reading
Bove on Goldman Sachs' top 5 scandals | Talking Numbers - Yahoo ...
​
Peter Sutherland's Goldman Sachs played a key role in advising the Greek Government between 1998 & 2009 when Goldman designed a CDS index which glossed over the risk of Greece's National Debt, when the Interest on the Greek Bonds surged, Greece triggered of the Eurozone Crisis, which is still an ongoing testament to the incompetent Circus that is the Goldman Sachs / European Union Vulture Fund...
​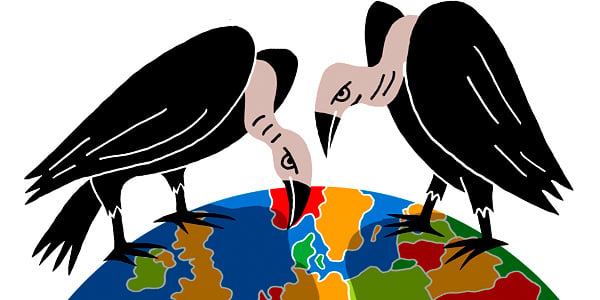 ​
Last edited: