Donator
Premium Account
PI Member
Joined

Jan 14, 2016
Threads

1,197
Messages

30,392
Likes

28,697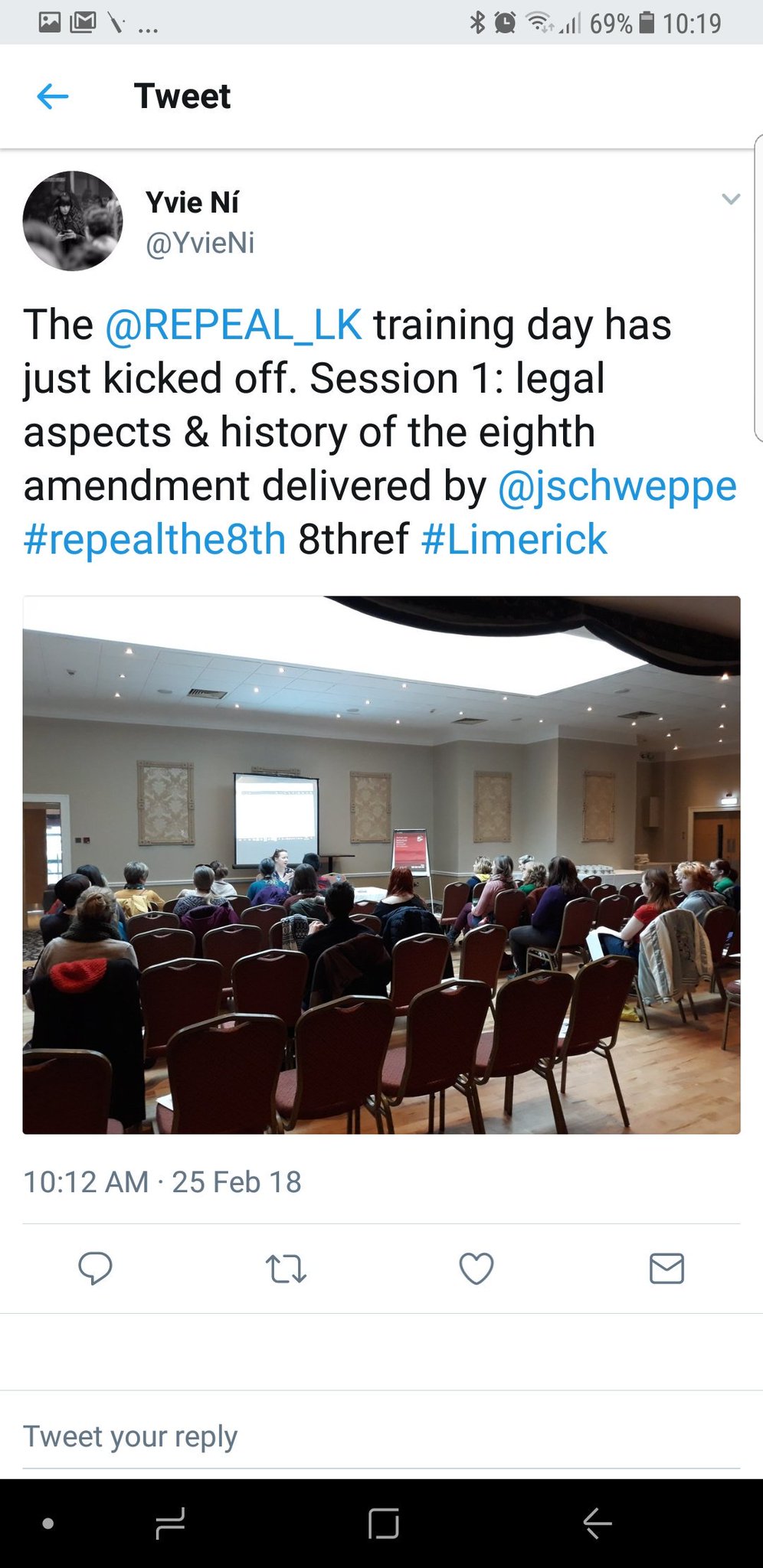 The empty chairs speak volumes
​
Fair play to the Pro Life Movement. Those fantastic people have been preparing for this moment for years. Building up their forces on the ground with countless meetings, tireless community activism, massive and impressive National Demonstrations, and energetic and bountiful publications, research and artwork. The Pro Life Movement hit this campaign already at a canter. Now building up to a run to the Glorious Victory in May - le Cúnamh Dé.
In complete contrast, although one would think the Abortionist Movement should likewise be firing on all cylinders, it looks like that have actually fallen apart and are rapidly running out of steam. It began with a series of Régime disasters. The first was fraudulently setting up a so called "Citizens Assembly" that was so biased and one sided that it really resembled nothing so much as a sales convention for the abortion industry. Now it has imerged that picking the 99 supposedly random citizens was farmed out to a private company. What a joke. A private company is left in charge of the conduct of democracy? And, surprise surprise, it turns out that this privatized business was carried out in a shoddy and fraudulent manner, which has led to even Leinster House TDs calling for the referendum to be halted until a full audit of the "Citizens Assembly" can be carried out. Then we had the laughable lie of the Chair of the so called "8th Committee," Senator Catherine Noone, who claimed that not one medical professional, in Ireland or abroad, could be found to argue the case for retaining the 8th - even though Doctors For Life had made a written submission to the Citizens Assembly and there are literally hundreds of thousands of doctors in the world who oppose abortion on demand. It has also emerged that the "8th Committee" held their vote on holding a referendum - before they had heard all the evidence that was scheduled to be presented. This was a Show Trial if ever there was one.
Things have gotten so desperate for the Abortionists on social media that they have retreated to a safe space they call The Repeal Shield, so they they don't have to face the barrage of criticism they are getting 24/7. There is also evidence that Twitter is stepping in to subvert the work of the Pro Life Movement by using Shadow Banning. A sure sign that the Abortionists are on the run.
Well, it's early days yet. Soros and the Varadkar Régime still have a lot of money and the media is 100% Abortionist. So we cannot be complacent. But I think it will be useful to have this thread to document the ungoing disaster that is the Repeal Campaign.
Last edited: