Donator
PI Member
Premium Account
Joined

Nov 21, 2015
Messages

26,228
Likes

18,834
Ibrahim Halawa is not a tourist.
He is Muslim Brotherhood royalty.
The Halawa four are Hussein Halawa's son Ibrahim Halawa (spelt "Ebraheem" on his facebook) and daughters Omaima, Fatima and Somaia Halawa.
​
The Clonskeagh mosque in Ireland is a leading Muslim Brotherhood centre in Europe.
Its Imam is Hussein Halawa, father of the Halawas and the most senior Muslim Brotherhood figure in Ireland.
Hussein Halawa is General Secretary of the European Council for Fatwa and Research (ECFR), based at the Clonskeagh mosque. This is the main rule-making body for the Muslim Brotherhood.
The ECFR is headed by Hussein Halawa's colleague Yusuf Al-Qaradawi, the religious leader of the Muslim Brotherhood, and one of the leading extremist clerics in the world. Al-Qaradawi is banned from entering the US, the UK and Ireland because of his support for violence and terror.
Yusuf Al-Qaradawi praises Hitler and the Holocaust.
The ECFR, based at Clonskeagh, says that gays and apostates should be executed.
The Muslim Brotherhood is a fascist, anti-semitic, far-right Islamist organisation. It supports sharia law and the suicide bombing of Jews. It is the origin of most of the Sunni Islamist and jihadist movements terrorising the world today. It is closely linked to the terrorist group Hamas, which is the Muslim Brotherhood in Gaza.
The Halawa four
The Brotherhood's stated goal is to instill the Quran and the Sunnah as the "sole reference point for ... ordering the life of the Muslim family, individual, community ... and state".[13] Its mottos include "Believers are but Brothers", "Islam is the Solution", and "Allah is our objective; the Qur'an is the Constitution; the Prophet is our leader; jihad is our way; death for the sake of Allah is our wish
Muslim Brotherhood - Wikipedia
Muslim Brotherhood was founded in Egypt in 1928 by Hassan al-Banna, a 22-year old Muslim who admired Adolf Hitler's hatred of the Jews and persistently wrote to Hitler to express his admiration for Hitler and his desire for collaboration with Hitler's Nazi Party.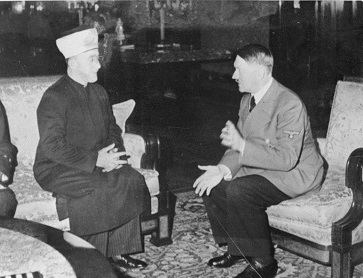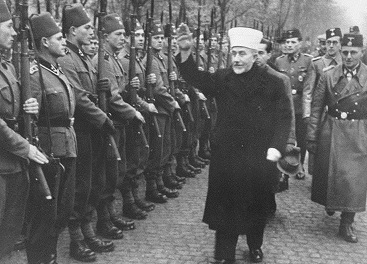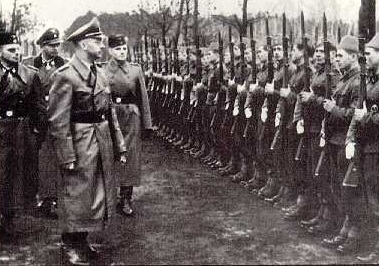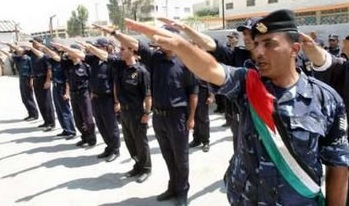 In 1987, the Muslim Brotherhood in Israel created Hamas, whose members still use the Nazi salute (above) and read Hitler's Mein Kampf, which the Muslim Brotherhood re-titled, My Jihad, and translated into Arabic in the 1930s (Mein Kampf remains the #6 best-seller in the Muslim world today and a favorite among members of the Muslim Brotherhood
HITLER & ISLAM: Adolf Hitler, Islam & Muslim Nazi Troops (Photos)
There are many different types of Islam & most are peaceful but what do you guys reckon about Radical Islam here in the ol Emerald Isle?
Further Reading
The Dublin-Doha Nexus: Ireland's Key Role in the Muslim Brotherhood's Global Jihad
Returning Irish Muslim fighters 'definitely a threat' - imam
Revealed: Jihadi Isil suspects slip back into Ireland - Independent.ie
New study says Ireland has the second highest per capita jihadist rate
Fears of home-grown jihadists committing atrocities as 30 Irish have joined ISIS
Shocking moment Irish jihadi blows himself up in ISIS car bomb attack
​
Last edited: