Joined

Nov 5, 2018
Messages

3,661
Likes

5,990
You often hear people being accused of being islamophobic or antisemitic. Words that appear to have been 'made-up'. So lets make up another word, and return the compliment (return the insult ). And question whether the actions and behaviour of some people have put them under scrutiny. For the label of being prejudiced against irish people. So speculate with an opinion.
Raise the question. Who may be Hibernophobic. Justify your answers with links or data.
Anybody famous. Living or dead.
Some candidates :
Lord Trevelyan & Oliver Cromwell , obviously.
Nick Griffin, BNP and all that.
John Cleese, the lazy ignorant irish builder on Fawlty towers, and recent comments about the irish language.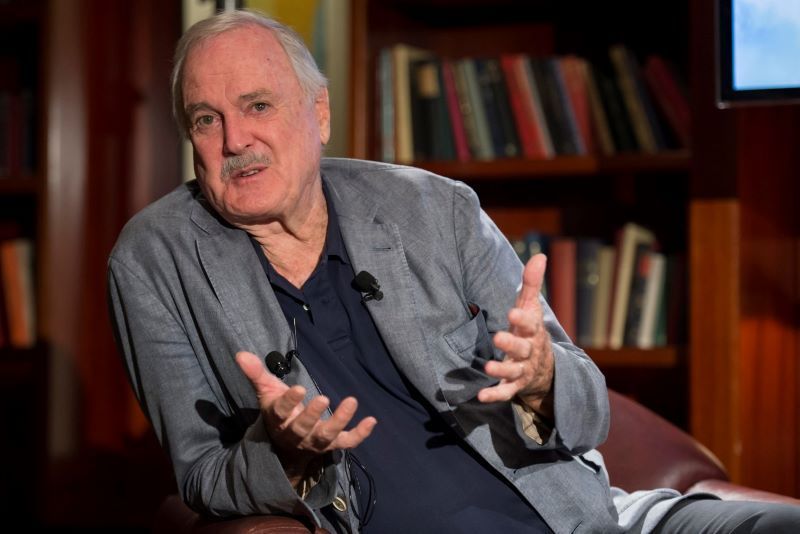 British actor John Cleese is facing criticism for comments he made on Twitter about the Irish language.

www.irishcentral.com
Half the DUP......... although it may be less of the fear and more of the loathing.
The Daniel Day Lewis character in 'Gangs of New York'. A top hat & a glass eye.
The various UK football terraces that still chant 'f...ck the Pope and IRA''
do not restrict the discussion to people based outside the 26 counties. We have many homegrown types, holders of irish passports who speak with an irish accent and yet the seem to have less of the 'Tir-grá' and more of the old hatred for the old sod. Justify your opinions. Any opinions on Geldof ? Bono ? Alan Shatter ?
any more ?
Edit : Anti-Kelticic or Anti-Celticic, with a soft c ? is the FIFA referee who allowed Theirry Henry to cheat France into the World cup. Not an antiSemite but maybe an Anti-Celtite ?
Last edited: