Stephen Fry under police investigation for blasphemy after branding God an 'utter maniac'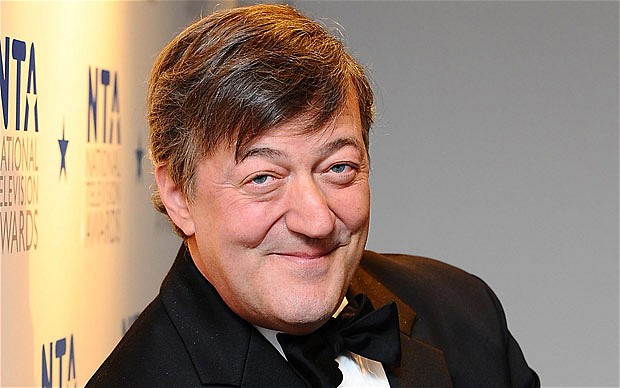 Faces a €25,000 fine if convicted under Ireland's 2009 Defamation Act
Stephen Fry
is being investigated by Irish police over blasphemy claims more than two years after his outspoken comments about God on RTE's
The Meaning of Life
went viral.
Mr Fry described a hypothetical creator as "stupid" and an "utter maniac" for designing a world filled with undue suffering.
Asked in 2015 by the programme's host, Gay Byrne, what he would say to God if he arrived at the pearly gates of heaven,
the actor and author replied
: "I'd say, bone cancer in children? What's that about?"
The committed atheist added: "How dare you? How dare you create a world to which there is such misery that is not our fault? It's not right, it's utterly, utterly evil.
"Why should I respect a capricious, mean-minded, stupid god who creates a world that is so full of injustice and pain?
"We have to spend our life on our knees thanking him? What kind of god would do that?
"The god who created this universe, if it was created by god, is quite clearly a maniac, an utter maniac, totally selfish."
Stephen Fry under police investigation for blasphemy after branding God an 'utter maniac'
Madness, is this the best way for the Gardai to spend their time? Bankers, corruption, falsifying records, and the only thing they have tome to waste on is investigating British TV celebrities who recorded a TV programme in 2015!
I wonder if God himself made the complaint for defamation!
This blasphemy law needs to vbe scrapped and scrapped pronto, and I consider myself a catholic.