Joined

Nov 21, 2015
Messages

30,565
Likes

21,584
Location
Maduro has
ruled Venezuela by decree
since 19 November 2013.
His presidency has coincided with a decline in Venezuela's socioeconomic status, with crime, inflation, poverty and hunger increasing; critics have ascribed this to Chávez and Maduro's economic policies.
The loss of popularity saw the
election of an opposition-led National Assembly in 2015
and a movement toward recalling Maduro in 2016, though Maduro still maintains power through loyal political bodies, such as the Supreme Court and electoral authority as well as the military.
Drug trafficking and money laundering incidents
Narcosobrinos incident
Two nephews of Maduro's wife, Efraín Antonio Campo Flores and Francisco Flores de Freitas, were found guilty in a US court of conspiracy to import cocaine in November 2016, with some of their funds possibly assisting Maduro's presidential campaign in the
2013 Venezuelan presidential election
and potentially for the
2015 Venezuelan parliamentary elections
, with the funds mainly used to "help their family stay in power".
One informant stated that the two often flew out of Terminal 4 of
Simon Bolivar Airport
, a terminal reserved for the president.
Due to the fact that the nephews were arrested for narcotics trafficking, the media described the nephews as the "narcosobrinos".
Both nephews were sentenced 18 years in prison on 11 December 2017.
After Maduro's nephews were apprehended by the US
Drug Enforcement Administration
for the illegal distribution of cocaine on 10 November 2015, Maduro posted a statement on Twitter criticizing "attacks and imperialist ambushes", which was viewed by many media outlets as being directed towards the United States.
Secretary of the President investigation
In December 2015 following controversial investigations of money laundered drug money by the Bal Harbour Police Department and Glades County Police without the cooperation of the
United States Department of Justice
, a report from
Miami Herald
revealed that much of the drug money was ultimately funneled from multiple banks into the Venezuelan
Banesco Bank
with some of the largest payments wired to the bank.
It was found that William Amaro Sanchez, a secretary and longtime friend of Maduro who was described as his "right-hand-man", had over $200,000 of the drug money transferred to his account.
Juan Carlos Escort
(
es
), head of Banesco, denied the allegations, although unnamed Banesco employees told The Miami Herald that it was Amaro's account and provided information that included his account number, full name and Venezuelan government identification number.
Odebrecht bribes
Further information:
Operation Car Wash
In an investigative interview with Euzenando Prazeres de Azevedo, president of Constructora Odebrecht in Venezuela, the executive revealed how Odebrecht paid $35 million to fund Maduro's
2013 presidential campaign
if Odebrecht projects would be prioritized in Venezuela.
Homophobic statements
During a tenth anniversary gathering commemorating the
2002 Venezuelan coup d'état attempt
going into the
2012 Venezuelan presidential election
, Maduro called opposition members "snobs" and "big faggots".
Nicolás Maduro - Wikipedia

Good job Maduro stick didn't lift any of the Muslim Brotherhood lol!

:tearsofjoy:
Not another word from Snowflake O'Brion about "Human Rights"/Gay Rights again!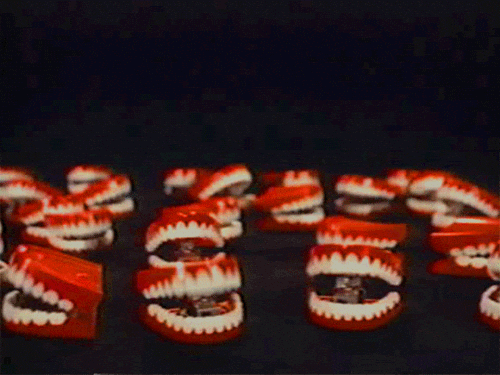 ​