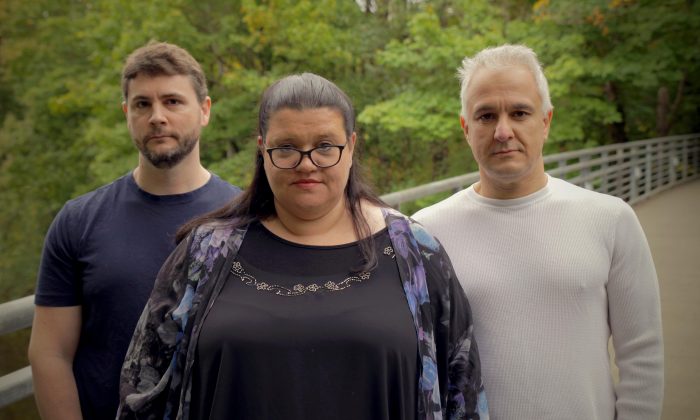 A group of academics have been finally rumbled after they deliberately published about 20 nonsense papers to see how many they could get published
in current academic journals to highlight some ridiculous political biases and how piss poor standards have become
in some humanities "academic" research fields such as race, gender, and sexuality
https://www.theepochtimes.com/schol...academic-journal-for-publication_2678375.html
Amongst others they published a paper created by an online teen angst poetry generator, (
Poetry Corner
)
a rewrite of parts of "Mein Kampf" reinterpreted as a feminist screed,
and the one closest to my own heart, an exploration of rape culture amongst dogs in the local park titled:
"Human Reactions to Rape Culture and Queer Performativity in Urban Dog Parks in Portland, Oregon."
It presented dog parks as "rape-condoning spaces and a place of rampant canine rape culture and systemic oppression against 'the oppressed dog' through which human attitudes to both problems can be measured."

The paper

went as far as suggesting training men like dogs as a way of "interrupting masculinist hegemonies."

The paper was published in Gender, Place & Culture: A Journal of Feminist Geography.

In fact, the journal honoured it as one of 12 leading pieces in feminist geography as a part of its 25th-anniversary celebration.
All papers were submitted under false names and made up institutions, such as "Feminist Activist Collective for Truth."
Eventually The doggy rape paper was rumbled on twitter hence the mischievous experiment was terminated! Laugh with tongue out
Some of these daft intersectionalist feminist journals pushing their dodgy political agendas
currently have quite a bit of egg on their faces!
Serves them right!
https://www.tandfonline.com/doi/abs/10.1080/0966369X.2018.1475346
Doctor of Feminist Studies Gropes 10k Dogs to Study 'Rape Culture' at Dog Parks
This Study, 'Rape Culture and Queer Performativity at Urban Dog Parks,' Is, Uh, Real (Update: Nope)*