Donator
Premium Account
Member
Joined

Nov 21, 2015
Messages

16,692
Likes

13,142
Points

313
Sinn Féin And The European Union

The demand to leave the EU, and eventually the enthusiastic embrace of rule from Brussels, came as Sinn Féin fully embraced constitutionalism in the 1990s.

Alongside its effective acceptance of Partition under the Good Friday Agreement, Sinn Féin subtly altered its position on the EU.

In 1994 it was praising the potential for "progressive change" in Ireland initiated by European "social charter," and was calling for increased structural funding.

By the time of the next European elections in 1999, one of those channelling Antonio Gramsci had devised the slogan of "critical engagement" with the EU.

So now, not only does Sinn Féin critically engage with Whitehall, the DUP, and even British royalty, it has become as much a devoted advocate of the EU as any of the other main Irish parties with the exception of the DUP.




Sinn Féin And The European Union : The Pensive Quill

It looks like the Former IRA Intelligence Chief & Political Prisoner Matt Treacy learnt the hard way that he was wasting his life in a "Shambles" & from that journey he has enlightened many people with his unique knowledge of the Provisional Movement.




Matt Treacy is a former Sinn Féin member and a former member of the Provisional IRA.

He published his memoir A Tunnel to the Moon: The End of the Irish Republican Armyin 2017.
Sinn Féin have described claims made by Treacy in the book "very malicious".
Biography
​
Treacy joined the Dublin brigade of the IRA in the 1980s.

After a raid he went on the run for two years after being released on bail.

In 1990 he was rearrested and jailed, spending four years in Portlaoise Prison. According to Treacy in 1997 he returned to the IRA and became a recrutement officer for the Dublin Brigade. He left the brigade when he says it disbanded in 2005.

He became the parliamentary assistant to TD Martin Ferris for a period.

Treacy says he fell out with Sinn Féin after party tried to force him to give part of his salary to the party and take the average industrial wage.

He claims the party said they would sack him if didn't make the donations. Sinn Féin claim the donations are voluntary.

However, in August 2017 he claimed in the Sunday Independent that he resigned after derogatory comments were made by Sinn Féin about Máiría Cahill in private.

Sinn Féin deny the allegations claiming he never raised the issue while a staff member.


"Treacy claims he "disengaged" with the "shambles" that was the Dublin Brigade within a year of taking up the post of parliamentary adviser."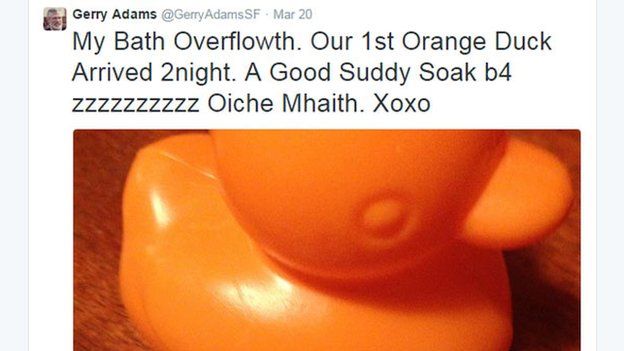 Aide 'active in IRA while he worked in Dail for Sinn Fein' - Independent.ie
Ah well - at least for the Republicans who never got to see "Revenge being the Laughter of their Children" they can always roll around on the Floor laughing at this fukkin Moonbeam
​