Joined

Nov 21, 2015
Messages

30,001
Likes

21,201
Location
Mario Draghi essentially failed.
www.telegraph.co.uk
Mario Draghi brought the curtain down on his eight-year reign as European Central Bank president on Thursday by shrugging off attacks on its rescue package for the struggling Eurozone.
www.telegraph.co.uk
Mario Draghi - the Forrest Gump of Finance...
Draghi under fire over Monte Paschi derivatives scandal European Central Bank President Mario Draghi is facing criticism over a scandal involving loss-making derivatives trades made by troubled Italian lender Monte dei Paschi di Siena while he was Italy's central bank governor. Draghi, who...
Back in February 2010, in the aftermath of the discovery that none other than Goldman Sachs had facilitated for nearly a decade the masking of the true magnitude of non-Maastricht conforming Greek debt, Zero Hedge first identified the prospectus for a Goldman underwritten swap agreement...
www.zerohedge.com
Just What Is Mario Draghi Hiding? ECB Declines To Respond To Bloomberg FOIA Request On Greek-Goldman Swaps Bloomberg sued the ECB under Freedom of Information rules requesting "access to two internal papers drafted for the central bank's six-member Executive Board. They show how Greece...
The "No Brainer" Remainers Anti British Terror Chief Gerry "Ducktweets" Adams & Barak "Lame Duck" Obomber With "friends" like like that- who needs Enemies? Finance Minister Michael Noonan: Former ECB boss Jean Claude Trichet warned a 'bomb will go off in Dublin' if investors...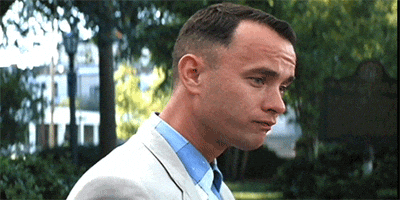 Two Italian Zombie Banks Toppled Friday Night Two Italian Zombie Banks Toppled Friday Night Everybody's laughin at the ol dirts & ol scums pretending to be smart with another Dodo Currency Union lol! Further Reading When Greece exited from Latin Monetary Union in 1908 Latin...
Eurozone CRISIS: Italy hatches shocking plan to 'LEAVE euro' – and ECB 'APPROVES' Eurozone CRISIS: Italy hatches shocking plan to 'LEAVE euro' – and ECB 'APPROVES' Cabinet Brexit truce threatens to unravel as Leavers 'told concession to EU meaningless' The Brexers will stay together...
It's good to be winning :smiley: Indefatigable Ireland was always going to win... From Brexit to Quitaly, Goldman Sachs / EU Vulture Fund is like Billy Wright - wide open at the back
Global Derivatives: $1.5 Quadrillion Time Bomb When investing becomes gambling, bad endings follow. The next credit crunch could make 2008-09 look mild by comparison. Bank of International Settlements (BIS) data show around $700 trillion in global derivatives. Along with credit default...