It was also part of Irish custom to be subservient to that Empire.

Poppy day is to remember the dead of all wars, Irish, British, German etc.
Poppy day is yet another strand in a strategy to externalise some of the costs of making unnecessary war.
They don't want to spend money they would rather use to make wars or give rich folk more tax breaks
in order to provide support for crippled no longer useful soldiers returning from those wars.
So they repurpose things like poppy day and stoke idiotic misguided blind patriotism and peer pressure
to get people to subsidise the costs of their wars by squeezing them to pay out for care for these crippled soldiers
so they can spend the taxes on more bombs instead.
We all buy a poppy and squabble with those who see it for what it is.
The servile media distort and inflate the hysteria, demonise a high profile dissenter or two
and thus ramp up the peer pressure to conform.
And, however people on the street care to rationalise their contributions, the fact remains that
their money keeps flowing into the war coffers to externalise the costs of paying for the care of victims of stupid avoidable wars.
Wearing a poppy is tantamount to giving your support to modern pointless wars
Don't fall for it!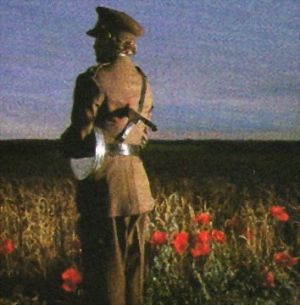 https://www.indymedia.ie/article/94848
The poppy is not sold to benefit those who fought in World War One. The poppy is sold by the Royal British Legion to benefit British soldiers who fought in more recent wars, including for instance those who killed civilians in Ireland, Iraq, Afghanistan and many other places.

Don't get confused by the concentration here in Ireland on World War One. It's a con. This year the Royal British Legion put Afghanistan forward as the main item for their appeal. Of course, none of the money will go to Afghans, just those from Britain who have brought death and destruction to that country.
etc etc
Last edited: