They call me a God
Donator
Premium Account
Member
Joined

Nov 2, 2015
Messages

1,162
Likes

537
Points

113
The Atacama Skeleton
This little guys name is Ata, and his remains were found in Chile's Atacama Desert in 2003. It was found to contain high quality DNA, suitable for scientific analysis. The body is just six inches in length, with only 10 ribs, which is fewer than normal and an elongated skull.
Dogu
18,000 dogu, clay figurines of all shapes and sizes, have been unearthed in almost every corner of Japan. They tend to be between 2,000 and 10,000 years old, and while some look sinister, others look almost playful. What do they mean? Nobody knows for sure.
The Winnipesaukee Mystery Stone
Laborers digging a fence post close to Lake Winnipesaukee in 1872 discovered something that to this day is still unexplainable. The smooth, egg-shaped Winnipesaukee Mystery Stone is marked with a number of strange symbols and patterns including ear of corn, a moon, some stars, a spiral, strange dots and a face. To add to the mystery, the small holes found at each end could have only been made using advanced power tools from the 19th or 20th century.
The Ubaid Lizardmen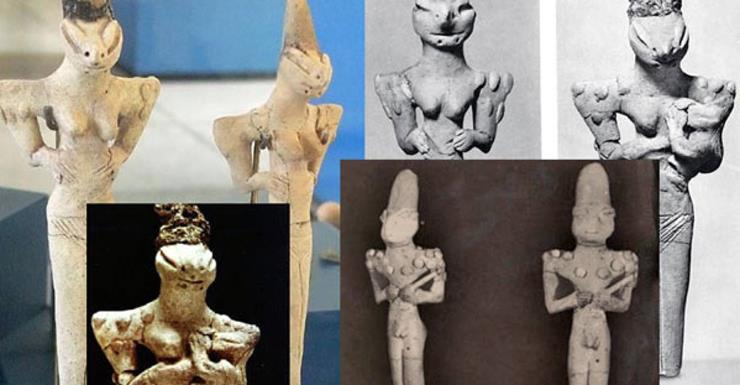 Few archeological finds in the Middle East match these for mystery. These figurines dating back 7,000 years appear to have reptilian features. Many of the objects, were found at various sites across what is now Iraq. Each figurine has a different pose but the strangest of all is that some female figurines hold babies suckling milk, with the child also represented as a lizard-type creature. The figurines are presented with long heads, almond shaped eyes, long tapered faces and a lizard-type nose. What exactly they represent is completely unknown.
20 Items Found On Earth That Still Can't Be Explained