Joined

Apr 11, 2020
Messages

365
Likes

479
Now that the new government has predictably formed, we can look forward to some radical new "climate" policies from our Green Globalist Marxist friends.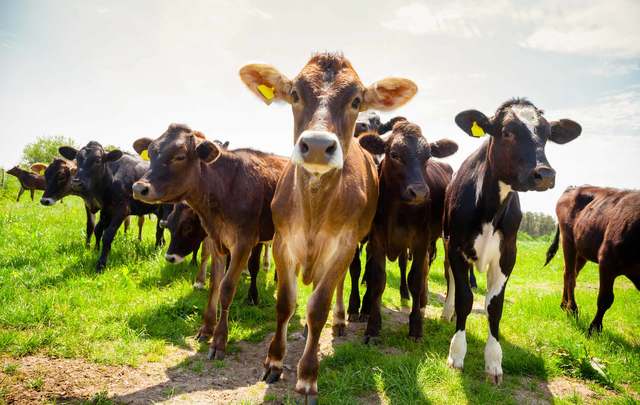 To halve our emissions by 2030, we will have to halve the national herd of ruminants, principally catte and sheep. It will not be possible otherwise. This is the Green's Climate Final Solution or
Endlösung.
Lets look at the numbers.
Beef is big business - we already slaughter 1.7 million cattle every year in this country. The national herd stands at about 7 million cattle and 4 million sheep. If we start culling and extra 7% per year to halve the national herd, that means killing an extra 500,000 cattle. I guess slaughterhouses could just about deal with this without too much of a problem.
On the other hand, if we delay the cull, then things begin to get ugly. To take the extreme case, if everything is delayed until 2030, we would have to slaughter more than 5 million animals in a year.
This is certainly well over twice the capacity of the industrial slaughter system. The army would need to be called in to kill more than 10,000 animals a day. Refrigeration on this scale would be impossible. Techniques not unlike those used by
Einsatzgruppen in world war 2 would be needed, with highly efficient mobile units equipped with rifles, diggers and flame-throwers. Public revulsion at the mass shootings, burning and burials would enormous. Riot police would be needed to control saboteurs.
The question is this:
When does the Endlösung start?
During the term of this government or kick it down the road?
If the
Endlösung
starts now, the farmer resistance may grow and become embedded. Secret safe hideouts would appear to protect cattle and sheep from marauding Green fascists. It could all get very messy.
Or do we go for hysterical mass slaughter at the end of the decade taking the farmers and civil society by surprise in a year of mass terror and slaughter?
Either way the mechanics of the
Green
Endlösung
are problematic to say the least.
Last edited: