Eagle USA
Non Registered Member
GUEST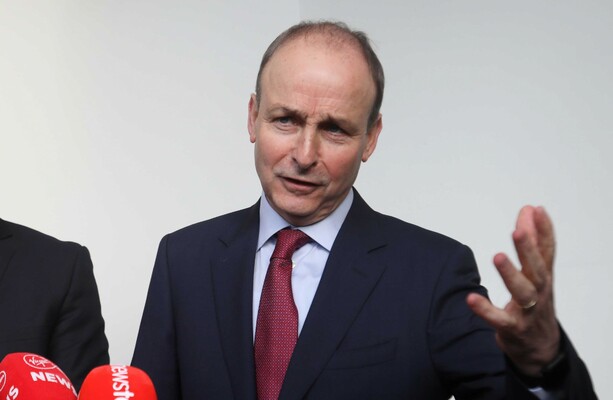 Senator Keith Swanick said that Fianna Fáil "in its current guise" doesn't represent change.

www.thejournal.ie
A FIANNA FÁIL senator has written to all the party's councillors calling for Micheál Martin to stand down as party leader.

Senator Keith Swanick told party colleagues that Fianna Fáil needs "fundamental, root and branch change" and can no longer be dictated by a "monocratic agenda".

The letter – seen by TheJournal.ie – was sent prior to the publication of the latest opinion poll showing a dramatic surge for Sinn Féin as it opens up a 15-point lead on Fianna Fáil.

In the election last month, Fianna Fáil won 38 seats, Sinn Féin won 37 and Fine Gael won 35. Both Fianna Fáil and Fine Gael have ruled out working with Sinn Féin, but beyond that we are no closer to forming a government over three weeks after polling day.

Swanick's intervention is the first from a member of the Fianna Fáil parliamentary party calling for Martin to resign.

In his letter, he said that the public don't see Fianna Fáil "in its current guise" as representing the change called for in the election.

"Our loss of core identity and values is reflected in the polls," Swanick said. "Not only have we lost our appeal to younger people, now lifelong supporters have had enough.