Donator
Premium Account
Member
Joined

Oct 30, 2015
Messages

1,070
Likes

1,547
Points

163
The Independent slams Israel's "continuing" arming of Burma, but omits fact there's been no major sales since 2011!!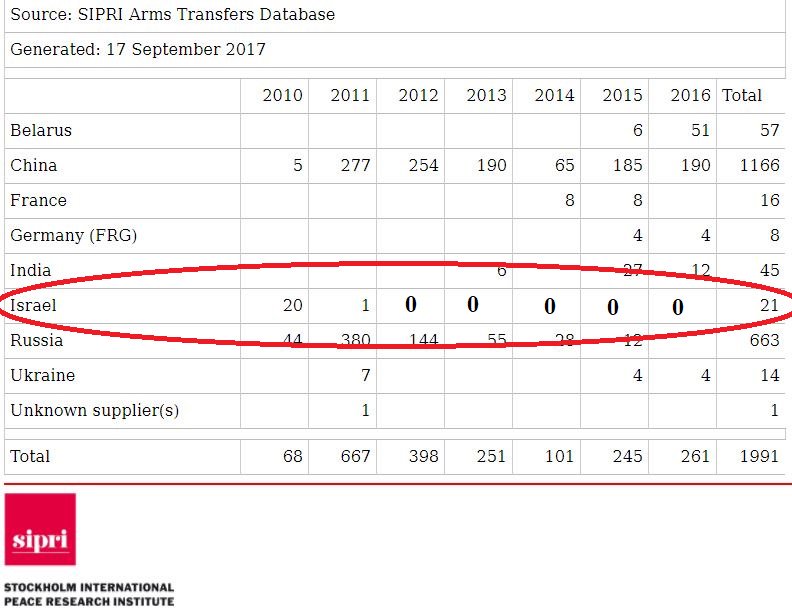 Are you serious ? That is so obviously doctored lol
Israel continues to arm Burma military amid ongoing violence against Rohingya Muslims
Wednesday 6 September 2017 10:58 BST
Israel
is under fire from human rights groups for the continued sale of weaponry to the
Burmese
junta after intensified violence against the country's
Rohingya
Muslim minority.
More than 100 tanks, as well as boats and light weapons, have been sold to the Burmese government by Israeli arms companies, investigations by several rights watchdogs have found.
One company, TAR Ideal Concepts, has also trained Burmese special forces in northern Rakhine state, where much of the violence is taking place, posting pictures on their website of its staff teaching combat tactics and how to handle weapons.
There is a US and EU embargo on selling arms to the South East Asian country, which was until recently under military rule. Israel's high court will decide on whether to ban arms sales to the country later this month after a petition by Israeli acitivists.
In March, the Israeli defence ministry defended sales, saying that the courts had no jurisdiction over a "diplomatic" issue.
"Successive Israeli governments have been selling arms to the military dictatorship in Burma for years," Ofer Neiman, an Israeli human rights activist, told
Middle East Eye
.
"This policy is strongly related to Israel's oppression and dispossession of the Palestinian people. Weapons used against the Palestinians are being sold as 'field-tested' to some of the worst regimes on the planet."
Graphic photo and video from the region show beheaded children and entire villages burnt to the ground by military and paramilitary forces.
The violence has been condemned by the international community; Turkish President Recep Tayyip Erdogan labelled it a "genocide" last week.
Despite genocide claims against the Rohingya, Israel is selling arms to Burma