ZeroHedge - On a long enough timeline, the survival rate for everyone drops to zero
www.zerohedge.com
Haven't they read "Lord of the flies"?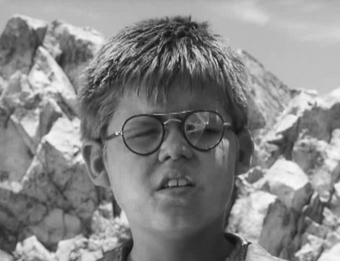 Spoiler:
poor rational Piggy dies.
The violent superstitious mob are manipulated into vicious acts by a charismatic sociopath.
The good person who does nothing is only saved from death by external actors ending the "experiment"!
Trump must be "the beast" I guess!
Lets see how this re enactment pan's out!
Frankly it's an argument for actually having a police force, imperfect or not.
Talk about shooting yourself in the foot with your AK-47!!
Silly move by a silly movement.
Meanwhile elsewhere on a silly planet,
hundreds of thousands of brown "unpeople" starve to death unnoticed
or are murdered and killed in the embers of stupid US wars and chaos
stirred up by people likely voted for by BLM members.
'The real truth is under the current system, "No lives matter", neither white nor black. Except perhaps those of the super rich!
Temporarily addressing symptoms of rapacious capitalism such as the increasingly heavy handed militarised police force in isolation is pointless.
You need to address the root problem and restructure society itself altogether.
Martin Luther King started off campaigning for Black civil rights but inevitably, as an intelligent man,
his thinking evolved to address the root of all the problems he observed. i.e. Capitalism.
However when he began to talk seriously about capitalism, about ending it and restructuring society for the good of all, that's when he got shot
and his later talks memory holed by the media to pigeon hole him as nothing more than a charismatic black rights advocate
Obviously BLM have learned nothing from MLK. Nor have black people in America in general.