68% of Europeans 'feel like EU citizens'
A new survey has found that a huge majority of the people across the European Union feel that EU citizenship is part of their identity.
More Europeans than ever say they feel like citizens of the EU | The Independent
"As Britain heads towards the exit door the rest of the continent feels more positive about European identity than ever, with a solid 68 per cent of the population telling the regular Eurobarometer poll that they "feel they are a citizen of the EU"."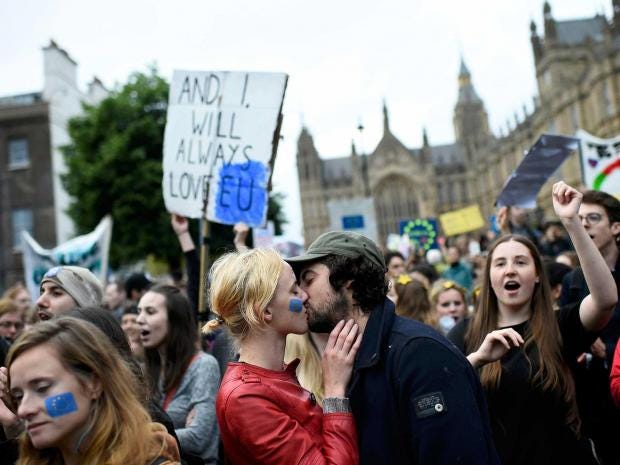 So Europe loves the EU so the heading claims, until you ask , who conducted the poll ?
The Eurobarometer survey is conducted by the European Commission and polls the view 33,000 people across the EU.
So the EU has to conduct a poll itself asking if people love the EU. Amazingly the 33,000 they ask, the majority favour the EU. Who would have thought!
The problem is, the only time any country has been given a vote on to stay or remain in the EU the majortiy historically have voted out.​