Joined

Mar 15, 2017
Messages

2,193
Likes

1,006
Location
Scotland is a 'space hub' for Europe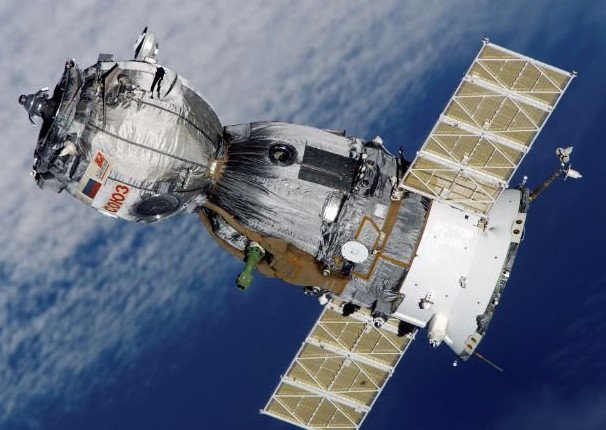 Scotland's growing reputation as a hub for micro-satellite manufacturing has been boosted as a Glasgow firm prepares to launch what it claims is the "world's cheapest, lightest and smallest satellite".
Tom Walkinshaw, founder of Alba Orbital, has created Unicorn-1 - a PocketCube class gadget which weighs just half a kilo and is around the size of a can of Cola. The Gorbals-based firm said the device is capable of sending signals across 360,000km of space and will be commercially launched next year. "If you can send it up and monitor it for a year, you have a very convincing pitch that your technology can work in space," he told The National. "There are no direct competitors for what we are doing. We want to build more satellites than any other company because ours are very small and prime for mass production." Alba Orbital was founded in 2013 and employs 11 people, initially relying on crowdfunding for investment.
It has since won awards from Scottish Enterprise and the European Space Agency. Unicorn-1 will launch from a US spaceport but Wilkinson believes its "feasible" a Scottish launchpad could be built in the future. Alba Orbital is just one of several space firms based in Glasgow.
Clyde Space, Scotland's first micro satellite company, specialises in building components for CubeSats - a type of miniaturised satellite for space research made up of multiples of cubic units no more than 1.33 kgs.
The company guaranteed its place at the forefront of developments following the successful launch in 2014 of UKube-1, the first satellite to be fully assembled in Scotland. Leading the manufacturing charge is American firm Spire, which chose to open its European base in Glasgow. Spire CEO Peter Platzer told BBC Scotland in February he had lost count of exactly how many Scottish built satellites are in orbit.
"We have up there about 20 satellites, all exclusively built here in Glasgow," he said. "We have, I believe another 24 or 36 on the shelf ... that are waiting on their launch slot or sitting on their rocket right now."
"We launch four to eight satellites every single month." Wilkinson believes the space industry is ripe for growth. "This is a new story and one that is not well spread yet. In time people will start to recognise Scotland and Glasgow is the place for space." -
Scotland is a 'space hub' for Europe
The SNP (@theSNP) · Twitter
'An example would be to create a dormitory town for Gaelic speakers. Out in the country fifteen or twenty miles from Dublin. The inhabitants would be working in Dublin pending the setting up of industry in the Gaelic town. Such a town could be a harbinger of our future – Gaelic, egalitarian, co-operative, an echo of Ralahine and the visions of Lalor, Connolly and Pearse: a town where young Gaelic cadres of the revolution could be trained. A parallel action is needed in the Gaeltacht, an Industrial complex in Rosavel in South Connemara for instance. There will be a large harbour there soon. This is a better site for Industrial development than Carraroe.' -
Can a new Left Grouping/Party emerge ?
Máirtín Ó Cadhain said this was possible more than 50 years ago. What a genius. Well done Alba Mór!