Staff member
Moderator
Donator
Premium
PI Member
Poster of the Year
Joined

Jan 14, 2016
Messages

52,004
Likes

52,112
Location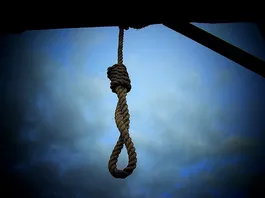 ​
Ireland is a dying nation. More of our people are dying than are being born. We are already a chronically underpopulated country - as is Scotland - due to the genocidal policies of the English régime which exterminated millions of our people.
As was the case with the Native Americans, our greatest national security threat is our low and falling population. Our enemies in Leinster House have been quick to take advantage of our weakness to initiate and invasion and plantation of our lands by foreign immigrants. The forcing of our youth into exile continues unabated. In recent years 250,000 of our Native Irish youth have been forced into exile, while 500,000 immigrants have been planted in the 26 counties alone.
But, it seems that genocide is not working fast enough for our enemies. Now they want to abort Irish babies in the wombs of their mothers. This can only be regarded as a direct attack on our national security, and it is being driven and funded by foreign organisations like Amnesty International, who are funded by the CIA, MI6 and MI5, along with Ziomatrix Oligarchs such as Chuck Feeney and George Soros.
Today, we see a situation where all the key positions are being taken over by foreigners. We Irish are being made strangers in our own land. This process can only be considered a national security threat. Our colleges are full of immigrants, being paid for by the Irish taxpayer, while our Native Irish youth are left uneducated. This is a threat to national security.
You might wonder, if we are facing a national security threat, why is our so called government not doing something about it. Well, we now have a régime which includes two immigrant homosexuals. By definition, they have rejected sexual reproduction, and thus the future of the nation. But, of course, Ireland isn't really their nation anyway. As for the rest of the gang who make up the régime, they cannot see above the pig trough their fat heads are stuck in. As long as their ugly, ignorant, gobs are filled with pigswill, then let the future go to hell.