Today the Irish and international newspapers celebrated the discovery of a vaccine for the coronavirus. The British called it the Oxford vaccine. An Israeli company Moderna are making the vaccine and have begun human trials on the presumed manditory coronavirus vaccine. This is financially supported by Bill Gates, Fauci, the world health organisation and CCP. The first human trials saw severe adverse reactions in 20% of people who took it. Below you can find a harsh criticism by a senior Harvard lecturer of the media reporting these tests as a success and suggesting this vaccine could be available in September. The testing was not rigorous they did not test it on animals first and the findings are not good. They choose to test it on a group of healthy adult volunteers. If they had tested it on people with coronavirus or any other disease the results would have been even worse.
Those cheerleaders for the vaccine on this site take note. Surely even with all your various crazed ideologies and collective paranoias you would prefer a safe vaccine. Perhaps your levels of perversion have descended so low that you will disease your own children just to fit in.
By Robert F. Kennedy Jr. – May 20, 2020 Despite Moderna's cheery press release this morning, the clinical trial results for its groundbreaking COVID vaccine could not be much worse. The vaccine, developed and championed by Anthony Fauci and financed by Bill Gates,used an experimental MRNA...
www.fort-russ.com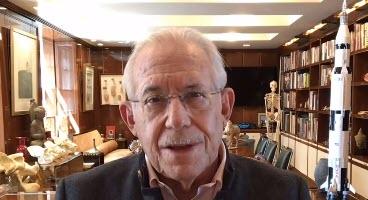 "Faith in medicine and science is based on trust. But today, in the rush to share scientific progress in combating covid-19, that trust is being undermined..."
www.zerohedge.com